FOIL BLOCKING
Foil blocking is a process for stamping a design onto various materials, by using a coloured foil with pressure from a heated die or block.
You can choose from many colours and finishes of foil including metallic, matt or gloss pigment foils, holographic and clear foil. Clear foil is a good alternative to spot varnish as it can maintain it's clarity on many popular uncoated boards. Foil blocking can be used on a range of products, to enhance a professional finish, using various uncoated, embossed and grained materials.
With today's technology we can offer textured dies/blocks to imprint a pattern into the foil. Please view the gallery to see some samples.
A popular service that we provide for our customers is bespoke foiled invitations and stationery. In addition to this service we can duplex (or bond) different materials together, giving your product a different look and helping you to 'stand out' from the crowd.
Silver foil and embossed cover on grained board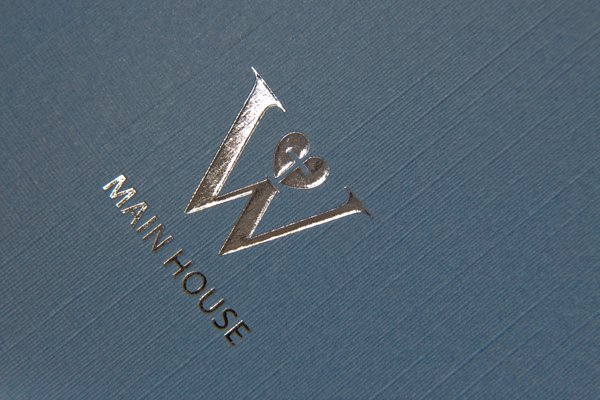 Various duplexed and foil blocked invitations